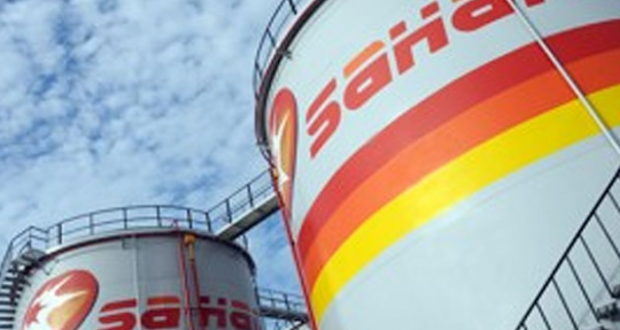 The nature reserve will also create an ecotourism destination that absorbs the number of people relocating to the area because of the proposed Fourth Mainland bridge, the international airport at Lekki, among other developments.

Agip renews FPSO contract for development of Abo field
Nigerian Agip Exploration, a subsidiary of Italy's oil and gas giant Eni, has executed another short-term contract extension to BW Offshore for one of its floating, production, storage and offloading (FPSO) vessels, which is working on an offshore field in Nigeria.
BW Offshore revealed that it had signed a new short-term extension for the Abo FPSO, allowing the vessel to work on the Abo field until May 31, 2023.
The FPSO has been carrying out operations on the Abo field with Eni's Agip since the start of production in 2003.
The previous contract extension expired on April 30, 2023.
Located in the OML 125 license some 40 kilometres off the Nigerian coast on the western edge of the Niger Delta, the Abo field covers an area of 1,983 km² (490,010 acres) in a water depth of 550 to 1,100 metres. The field contains light sweet crude oil, typically 39° to 41° API, and natural gas.
With three fields – Abo, Abo North and Okodo – the license encompasses eight producing wells, two water injectors and two gas injectors. These wells are tied back to the Abo FPSO. Agip is the operator with 85 per cent working interest, while Oando Energy Resources holds the remaining 15 per cent.
The Abo FPSO comes with a storage capacity of 930,000 barrels of oil, an oil treatment capacity of up to 45,000 bopd, a water injection capacity of 30,000 bopd, and a gas compression capacity of 48,4 mmscfd.
This extension comes only days after BW Offshore got a short-term contract extension for another FPSO, which is working at a field located offshore the Ivory Coast.
Sahara Group, Egbin Power Plc, a Sahara Group energy company and the Nigerian Conservation Foundation (NCF) have commenced a partnership geared towards the establishment of a nature reserve in Ikorodu to promote environmental sustainability.
Ikorodu is a coastal city in Lagos, Nigeria which is home to Egbin Power, the largest privately run thermal plant in sub–Saharan Africa that serves over 30 million households in Nigeria.
Director, Governance and Sustainability, Sahara Group, Ejiro Gray, said the reserve would serve as a sanctuary for animals and plants as well as a carbon sink to help reduce the effect of climate change. "We are excited at the prospects this partnership holds and the positive impact we expect as Sahara Group continues to lead the charge towards environmental sustainability, especially in Africa where we have our roots. We also see huge prospects for socio-economic benefits through ecotourism, air quality control, and urban heat reduction," she said.
Gray said the proposed Nature Reserve would anchor its activities on four thematic programs, including: awareness building and advocacy, environmental education and resource center, ecotourism destination, and preservation of cultural heritage. She noted that It would also serve as a biological laboratory for research, an attribute stakeholders say can trigger the development of similar reserves in the sub-region.
"This collaboration will leverage the strengths and expertise, including Sahara Group's experience in promoting sustainable development, its commitment to reducing carbon emissions, and the NCF's expertise in environmental conservation," she added.
Director General, NCF, Dr. Joseph Onoja, said the organization was delighted to enter a collaboration with Sahara Group and Egbin Power towards preserving the full range of Nigeria's biodiversity, promoting sustainable use of natural resources for the benefit of the present and future generations; and advocating actions that minimize pollution and wasteful utilization of renewable resources.
"Sahara Group has demonstrated commitment to offsetting its carbon footprint through the conservation of an expanse of forest area within Egbin Power Plc facility. This is in line with one of the key goals of NCF's Green Recovery Nigeria Programme, which aims to increase the forest cover in Nigeria to at least 25 per cent of the total land mass through management and expansion of protected areas as well as forest landscape restoration.
The environment connects us all, and we will continue to build partnerships with stakeholders in the country and globally," he stated.
Speaking on the partnership, Chief Executive Officer, Egbin Power, Mokhtar Bounour, said the power firm Would continue to play a frontline role in the conservation of the native flora and fauna of the area. "The nature reserve will demonstrate seamless regeneration of the forest as a paradigm shift from afforestation and ultimately help us achieve a sustainable environmental bank for wildlife and plants that would have been displaced during construction and other activities, ensuring their availability for research and environmental education," he said.
Egbin Power has planted over 1,000 trees and deployed electric buggies, scooters, bicycles and continues to implement walk-to-walk day and other zero emissions campaigns, digital publications, and other initiatives aimed at promoting environmental sustainability.