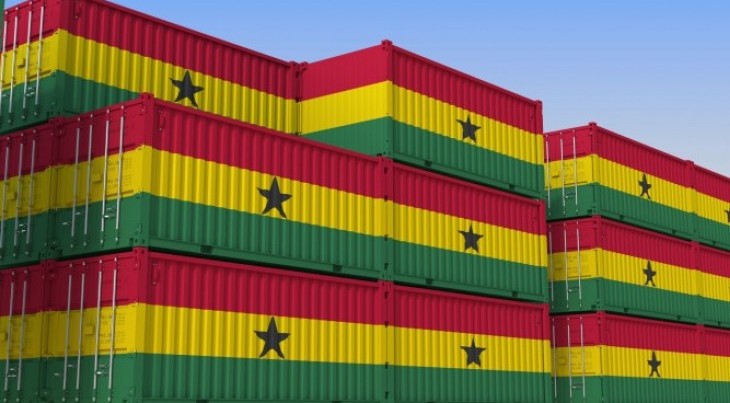 Ghanaian President Nana Akufo-Addo cut the sod for the Boankra Integrated Logistics Terminal project in November 2020. Referred to as the Boankra Inland Port Project, it is estimated to cost US$330 million with the proposed terminal spanning a total land area of 413 acres.
The proposed inland port is dry, in that it is an inland container terminal /port linked to a seaport by a road or railway.
Upon completion, the container terminal / inland dry port will consist of an inland clearance depot, customs bonded and unbonded estates, commercial areas such as banks, offices, trading facilities, vehicle parking areas, light industrial areas, and an administration complex.
The port is expected to provide transportation services to importers and exporters in the middle and northern parts of the country. It will act as a connection for the efficient transportation of transit traffic to and from the landlocked neighbors Burkina Faso, Mali, and Niger.
"By the end of 2023, 80% of the work will be done, and by the end of the first quarter of 2024, we will finish the project," APSL said. They were also hoping that the eastern and western railway lines would be completed on schedule, which would further improve the viability of the Boankra Inland Port. The president toured the site on 16 October 2022 to check the progress of construction activities.
The project is expected to create significant employment opportunities for skilled and unskilled labour during the construction and operation phases. A variety of small and medium-sized businesses will also be present within the enclave to help support the operation of the terminal.
President Akufo-Addo hoped that "this project and other similar infrastructure projects, such as the development of the Keta Port, the Tema-Akosombo Railway Line, and the ongoing port expansion projects at Tema and Takoradi Ports, would make a positive contribution in ensuring that Ghana derives maximum benefits from the AfCFTA."
The AfCFTA objective is the promotion of free trade among African countries, with the President stressing that "this will be buoyed by the presence of an effective and efficient transport system, especially as Ghana is playing host to the Secretariat."